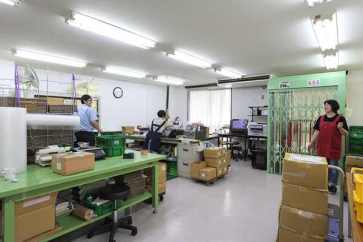 Please Note:
Aerosols and liquids can be shipped only via vessel - delivery will take longer.
For Domestic (in Japan) shipments to comply with local tax legislation, we have to add 10% tax to all sales. We can not control each country's customs policies, please, check your custom taxes before making orders to avoid inconveniences.

Dear customer, please read below the goods loses policy
Fishingshop.kiwi does not bear responsibility for the loss of goods by EMS or Japan Post services. To avoid any inconveniences in such cases, we highly recommend insuring your shipments. To do so, pls, inform us. EMS, Japan Post insurance price policy is as follows - for the declared amount below 30,000 yen, insurance is 1200 yen for amount Over 30,000 yen - 10% of the amount.
For the UPS shipped goods, insurance is already included in the shipping cost.
In case of the insured cargo loss, our company compensates loss within 3 working days from the moment the loss was confirmed by the shipping company.
In case of uninsured cargo loss (EMS, Japan Post), the customer will have to deal with the shipping company directly.